Skin spots are a common problem, triggered by multiple factors, and their characteristics and treatment vary according to the type of spot, age and type of skin. In mesoestetic® we are specialists in skin depigmentation. Over 30 years constantly seeking innovation in this field have allowed us to offer consolidated, recognised depigmentation solutions which support our leadership.
Discover mesoestetic® depigmentation solutions and treatments, solutions that help maintain the spot under control and prevent the appe
our depigmentation treatments
cosmelan®
depigmenting professional treatment
cosmelan® is a professional depigmenting method that fully removes spots and prevents their reappearance for a short- and long-term outcome.
VIEW TREATMENT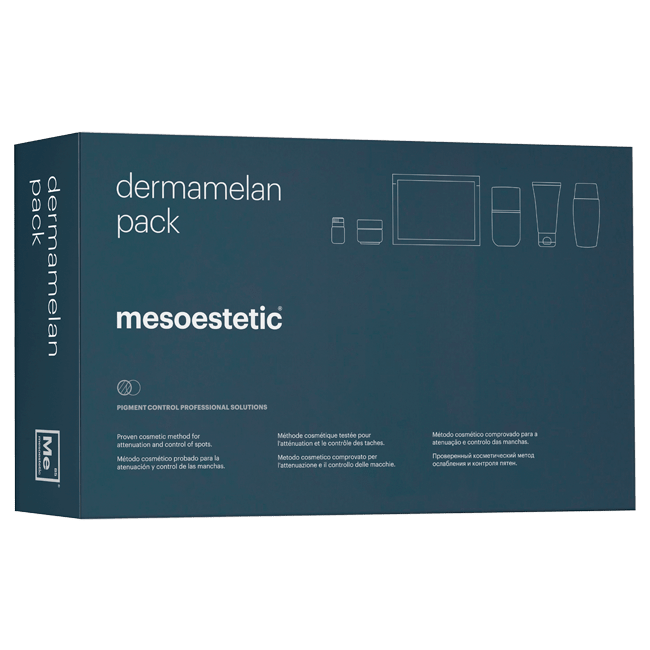 dermamelan®
depigmenting medical treatment
World's top medical depigmentation treatment.

Its unique and innovative formula safely and efficiently removes existing spots and prevents their reappearance, maintaining them under control for a long-lasting outcome.

VIEW TREATMENT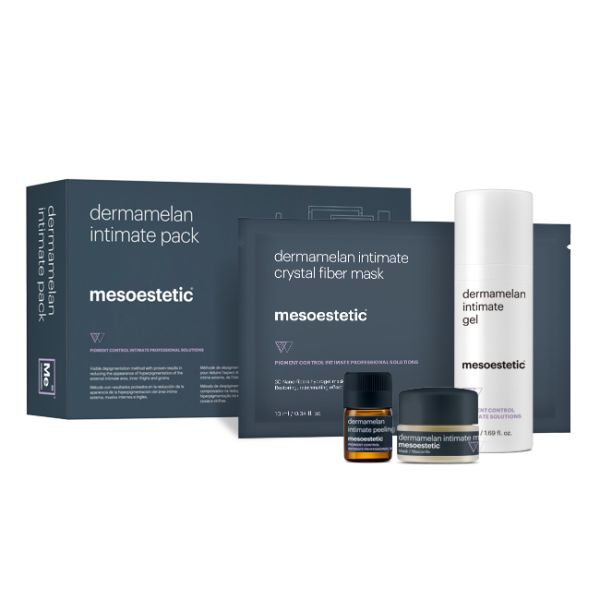 dermamelan® intimate
depigmentation method for the intimate area
Corrective and regulatory depigmenting method that yields an effective result in the short and long term to correct hyperpigmentation in the external intimate area, inner thighs and groin.
VIEW TREATMENT